Our Solutions
Save up to 30%* more with Hartree Solutions
Solar
Save up to 30%* more with Hartree Solutions
Solar
We make solar energy viable for your business
Although solar is a renewable technology that is no longer subsidised, it can still be an integral part of your energy strategy. Work with us and our solar experts will create a customised solution for your organisation to make solar a viable and affordable investment for you to move forward with.
We can finance the right roof-top and ground-mounted solar photovoltaic (PV) panels for you to generate your own power, so you can get started with sustainable energy without delay. We can also invest in solar storage solutions for you to enable you to sell excess energy back to the grid.

Imbalances perfectly managed to maximise your savings
We are also perfectly placed to manage solar imbalances because of our outstanding experience and knowledge of the renewables market. What this means is that when we install and optimise your solar solution, we effectively and efficiently manage solar over-generation and under-generation. Maximising your savings and improving your company's energy sustainability and resilience.
Get in touch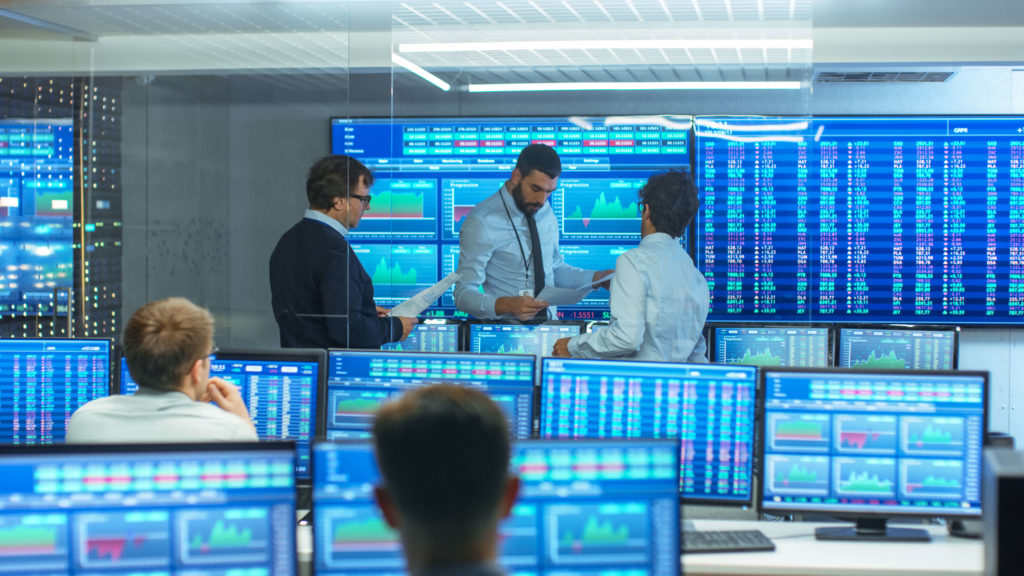 Energy market insights and news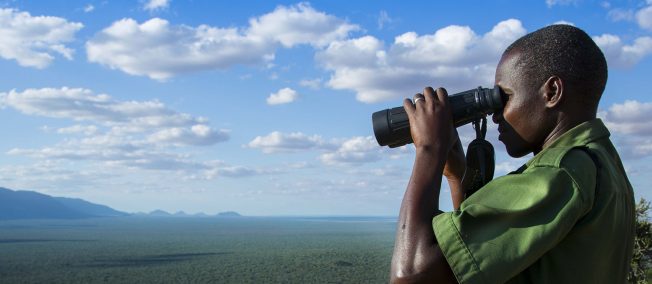 Unprecedented private sector finance deal to generate over $2bn to protect threatened forests, wildlife, and improve community livelihoods
Hartree Partners and Wildlife Works sign landmark voluntary carbon market deal Over 20 new high-impact…
Hartree Partners and Wildlife Works sign landmark voluntary carbon market deal
Over 20 new high-impact projects will be implemented in collaboration with forest communities to protect threatened landscapes in Africa, Asia, and Latin America
Project portfolio to generate 20 million tonnes of Verified Emission Reductions (VERs) each year for the 30-year life of the projects
Hartree Partners and Wildlife Works announce a ground-breaking deal that will generate over $2bn of private sector investment to enable communities to protect biodiversity and forests at risk from deforestation.
13 million hectares of tropical forest, an area the size of Greece, is currently lost to deforestation every year. But, to keep the increase in global temperature below 1.5 degrees in line with the Paris Agreement, more than three quarters of deforestation must be stopped by 2030. Thousands of companies are addressing the climate emergency and, with voluntary carbon markets playing an increasingly prominent role, the demand for Verified Emissions Reductions (VERs) is forecast to outstrip supply.
Hartree Partners, a leading global energy and commodities trading company, and Wildlife Works, an innovative global conservation company, will help meet this surging demand by partnering to invest, develop, manage and market one of the world's largest portfolios of avoided deforestation projects. Hartree's investment is effective immediately, with the projects expected to begin delivering VERs by 2023.
The deal, which will increase the availability of high-quality, verified, avoided deforestation projects by approximately 40%, will reduce emissions from deforestation by 20 million tonnes each year and 600 million tonnes over the 30-year life of the projects – equivalent to taking 4.3 million cars off the road.
The partnership will develop more than 20 high-impact projects in collaboration with local communities to improve livelihoods while preserving and protecting forests and wildlife.
The ground-breaking deal was facilitated by Everland, the exclusive marketing partner of Wildlife Works. The portfolio will be marketed by Everland and Vertree, a joint venture formed between Hartree Partners and sustainability leaders SYSTEMIQ.
Ariel Perez, Partner at Hartree Partners, said:
"The scientific community agrees that the world cannot keep the increase in global temperature below 1.5 degrees without significant support from global businesses. Hartree Partners is proud to be providing substantial long-term investment in nature-based solutions through this partnership. We're delighted to be working with such experienced partners as Wildlife Works to ensure that these projects reduce emissions, protect highly threatened species, and enhance the wellbeing of thousands of people in these forest communities who hold the key to stopping deforestation."
Mike Korchinsky, Founder and CEO of Wildlife Works, said:
"While those in the Global North continue to debate what they want from climate action, our partners in the Global South urgently need just and effective solutions now. With Hartree Partners' financial backing and carbon market expertise, we can implement our just and inclusive climate, community, and biodiversity solutions in many more forest communities where they're desperately needed."
Wildlife Works' proven approach addresses the drivers of deforestation in last-chance ecosystems while rewarding communities for protecting forests and biodiversity.
The portfolio of projects announced today will meet global best practice standards for nested projects under VERRA, including: the Voluntary Carbon Standard (VCS); the Climate, Community and Biodiversity (CCB) standard at the gold level; and the SD Vista standard to verify project contributions to the UN Sustainable Development Goals, and can make a significant contribution to host country Nationally Determined Contributions (NDC) under the Paris Agreement.
Gerald Prolman, CEO of Everland, said:
"Hartree's financial commitment to Wildlife Works will help give forest governments, landowners, and communities long-term financial confidence as they consider valuing their standing forests under REDD+. The VERs will be offered to businesses as an essential tool they can use as part of their transition plan towards a low-carbon future. It is our hope that this partnership's bold commitment to rapidly scale REDD+ projects will inspire more private sector action at the critical speed and magnitude that is so desperately needed."
Read Article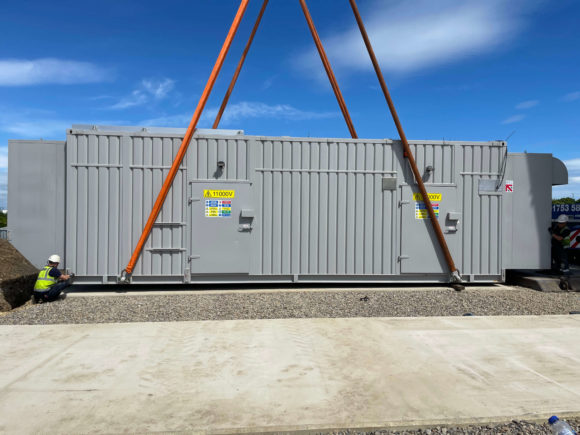 Additional grid capacity arrives at Peterlee
As the energy revolution advances, the UK grid continues to transition towards a more sustainable…
As the energy revolution advances, the UK grid continues to transition towards a more sustainable future. Until the UK is at the point where it can run 100% of the time on 100% renewable energy, it needs some additional support as it moves further and further away from large scale coal-fired plants. During this time of transition, additional resources are needed to support the National Grid to ensure businesses can continue to operate and domestic consumers are not impacted. The need for grid flexibility has increased in importance with so many people working from home during the Covid-19 pandemic.
This week our Peterlee site took delivery of two 2MW units that will be available to support the National Grid. The onsite generation units will provide balancing services and flexibility as the UK grid continues to try and balance the growing renewable assets available. By setting up another site, we ensure we are playing our part in keeping a consistent power supply to the UK. Once fully commissioned this site will be able to provide an additional 4MW of power to the grid when it needs it most.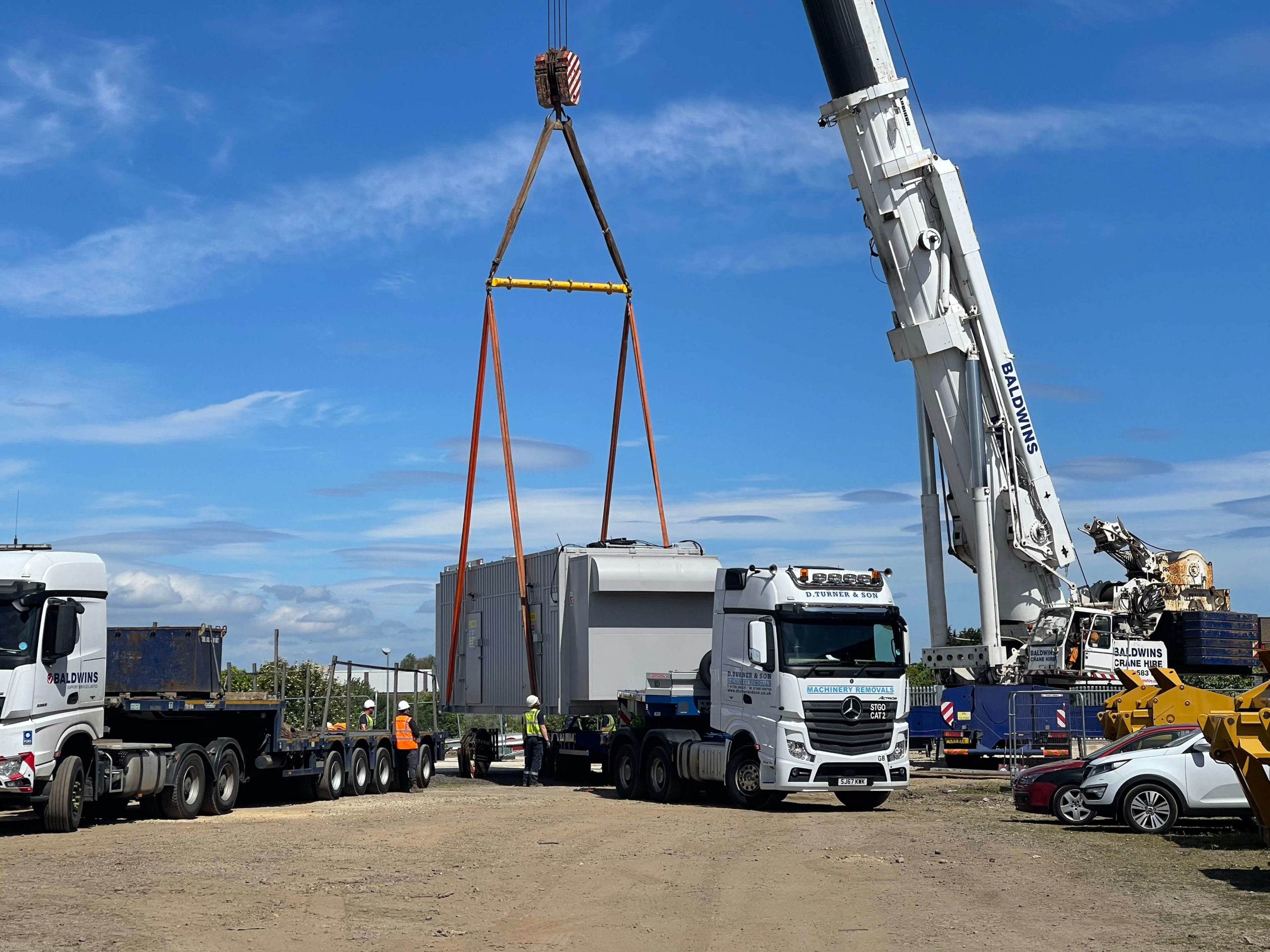 Read Article