Our Solutions
Guaranteed savings with Hartree Solutions
Our Solutions
Guaranteed savings with Hartree Solutions
Fully Funded Solutions
Energy Freedom for All
We want to help create a marketplace where UK organisations of all sizes freely control their own energy agenda, increase their revenue, and contribute to a healthy planet – unconstrained by capital expenditure.
We created Hartree Solutions to provide energy saving solutions that allow companies of all sizes to focus their capital on their core business activities, whilst Hartree invests in the solution to improve energy costs and sustainability impact. We believe all businesses need to put the environment at the heart of their energy strategy and Hartree Solutions has the desire, will and expertise to enable this.
Hartree Solutions will make the investment in cutting-edge generation and storage technologies on behalf of your business, uniquely optimising these assets (using our innovative AI system) to reduce your energy costs, lower your carbon emissions and increase your business's long-term competitiveness.
We optimise, so you save, not your energy supplier
Very few energy users have true access to the real-time energy market, with them missing the opportunity to optimise power generation based on real-time market prices with the energy supplier enjoying the cost benefits. Hartree Partners Supply, our fully licensed supply business, becomes your supplier, meaning that we can access and optimise all the real-time market benefits and guarantee long term savings to your benefit. Through our trading team, real-time optimisation, asset knowledge and a fully integrated supply business we can optimise generation suit your needs and deliver to you a saving on every kWh of power you use.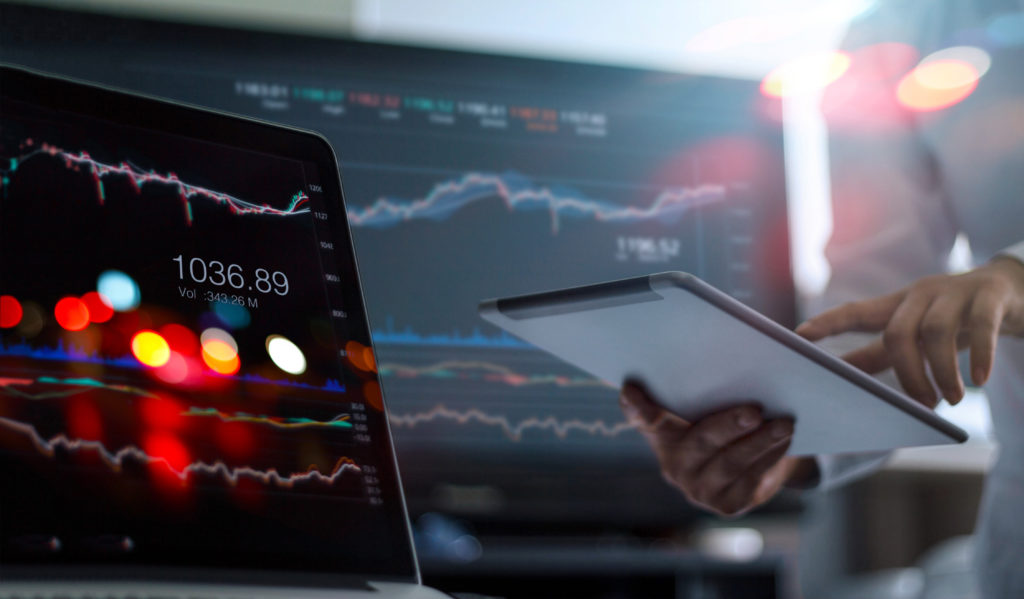 We are a leading global energy trader
Hartree, as specialists in the energy industry for over 20 years, has a deep understanding of all energy technologies as this is core to our business of understanding the market. We use trading and market intelligence to unlock technical opportunities for you and as we are completely independent, we can offer best in class solutions, whoever the manufacturer and whatever that technology may be.
We offer a single cohesive solution
To your energy needs based on three core principles:
Build – we create the right generation asset or combination of assets for your business
Own – we own the asset, which means zero upfront expenditure for you
Operate – our team uses its deep trading experience to maximise the savings produced by the asset and minimise the risks of market volatility. It is this unique approach that enables us to guarantee savings to you over the long term, savings that allow you to remain competitive and transition your business to a lower-carbon future.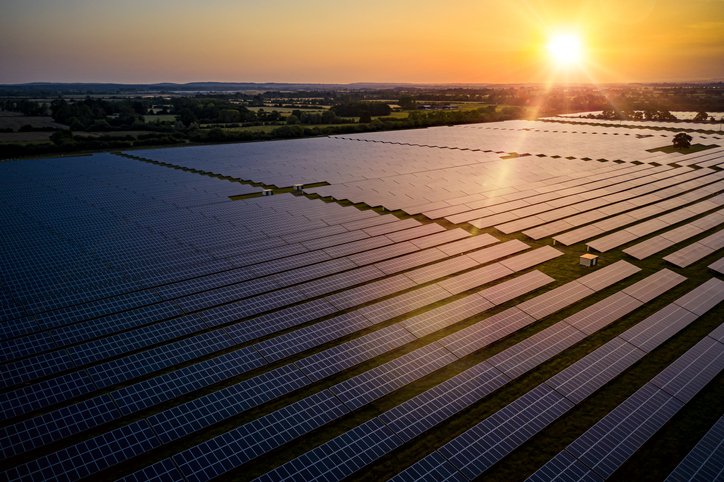 Hartree Solutions believe in
Complete transparency
Each Hartree owned asset has its own trading account dedicated to your business. We give you insights and visibility of your energy data in real-time via our mobile app.
Never-ending innovation
The energy market and related technologies are constantly evolving. Because Hartree Solutions is independent, we are technology agnostic resulting in our being free to use the latest and best technology to help you stay competitive no matter the original equipment manufacturer. We provide you with a solution, not sell you a product.
Ethical decision-making
If something is not ethically sound, we will not do it. Our reputation, your reputation and the environment are paramount to us at Hartree Solutions. We will not compromise on these values.
Profitable partnerships
We strive to create a healthy working relationship with you, as your virtual team. We are not interested in one-sided transactions, but long-term wins together as partners.
Personal Service
Based in our London offices, our account management and customer care team will be available to assist you every step of the way, from a dedicated project manager ensuring the design & construction phases run smoothly to a named customer services advisor who will help you with any needs you may have during the operational phase, all our support teams are just a phone call or email away.
We help power your business in a way that keeps it profitable, competitive and contributes to a carbon neutral world.
Energy market insights and news

AGP Sustainable Real Assets and Hartree Partners Announce US Expansion of Global Solar Partnership
AGP Sustainable Real Assets Pte Ltd (AGP) and Hartree Partners, LP (Hartree) today announce the…
AGP Sustainable Real Assets Pte Ltd (AGP) and Hartree Partners, LP (Hartree) today announce the launch of AMPYR Energy USA, the second joint venture between the two organizations in just over a year.
AMPYR Energy USA will be headquartered in New York and is targeting to build a 5GW utility-scale solar PV platform across multiple US markets. With experienced renewables development professionals on the ground, the newly-created company will continue to leverage AGP's experience in developing large-scale renewable power projects globally, and Hartree's cutting-edge power trading analytics and zero-carbon solutions.
"With the Federal and State goals for accelerating the energy transition, the US will be one of the fastest growing solar markets in the world and a core strategic priority in realizing AMPYR's ambition of becoming one of the largest independent renewables developer and operator globally," said Saurabh Beniwal, Partner at AGP and Board Chair for AMPYR USA.
Since its inception in February 2021, Hartree and AGP's European solar venture, AMPYR Solar Europe (ASE), is making swift progress towards its goal of rolling out 5GW of large-scale solar projects to establish itself as one of the largest utility scale solar platforms in Europe. ASE also recently closed a €400 million facility to support this plan.
Following in the footsteps of ASE, expectations are equally high for AMPYR USA.
"We are excited to take another step forward with AGP into the US market," said Stephen Semlitz, Managing Director of Hartree. "This new venture allows us to further demonstrate our decades of experience in finding investment solutions, consulting, and generating sustainable and commercially viable strategies for energy renewal and regeneration."
To learn more about the new US venture visit: www.ampyrenergyusa.com
Read Article

AMPYR Solar Europe Signs Deal with Edinburgh Airport to Develop Renewable Infrastructure
AMPYR Solar Europe (ASE), a pan-European solar developer, and Edinburgh Airport Limited today announce the…
AMPYR Solar Europe (ASE), a pan-European solar developer, and Edinburgh Airport Limited today announce the signing of a deal to develop a new solar farm linked with battery technology and electric vehicle charging infrastructure at Scotland's busiest airport.
Under the agreement, ASE along with its local construction partner, Absolute Solar & Wind will build approximately 9MW of solar PV, 1.5MW of battery storage and 40 EV charging points. The large ground-mounted solar PV system and battery will be situated next to the runway on a 16-acre plot of land, connected to the airport via a high voltage private wire network.
The development will be a cornerstone of Edinburgh Airport's goal to achieve Net-Zero by 2040 by generating clean, renewable energy that will cover about 30% of the airport's total consumption.
"Our commitment to a net zero future is underpinned by the various strands of work we have going on across the airport as part of our Greater Good sustainability strategy and one of the most visible projects will be this solar farm," said Gordon Dewar, Edinburgh Airport's Chief Executive. "We are happy to confirm our partners in this exciting step and our collaboration will enable us to implement this technology and allow us and Scotland to benefit from it as soon as possible."
The project is in the late stage of design, with construction planned to start this summer and be fully operational by the start of next year.
"We are really pleased to be partnering with Edinburgh Airport on this important step towards a net-zero future and in support of its impressive "Greater Good" sustainability strategy," said Andrew Gould, Executive Chairman of ASE. "Edinburgh Airport's leadership shows a way forward to zero carbon for the airport sector. This is the first of ASE's five renewable energy projects in Scotland to reach the delivery stage: the commitment and support of the Scottish Government and its strong policy position on climate change is clearly attractive to international investment."
Edinburgh Airport will purchase the power produced by the solar farm through a long-term Power Purchase Agreement with ASE. This PPA will generate long-term energy and carbon savings for the airport.
"We are delighted to support Edinburgh Airport with its ongoing drive to reduce its carbon impact," said Matthew van Staden, Senior PPA Originator at Hartree Partners. "Through our expertise within Hartree and AMPYR Solar Europe, we can drive and deliver innovative energy solutions for companies within energy-intensive sectors. Our understanding of sustainable generation and commercially viable strategies in this space helped bring this project to life for Edinburgh Airport."
The construction is further supported by the Scottish Government's Low Carbon Infrastructure Transition Programme, which have provided a grant for a portion of the capital expenditure.
"We are proud to be delivering this pioneering project and helping to decarbonise Edinburgh Airport alongside our funding partners ASE and the Edinburgh Airport project team," said Tom Newall,  Managing Director at Absolute Solar & Wind. "The co-location of utility scale battery storage and solar PV has enabled us to maximise the green energy generation on site whilst working with the grid connection constraints. We look forward to entering the construction phase before progressing to carry out the operation, maintenance and optimisation of the system, as it generates clean power for years to come, providing energy security for a major, Scottish transport hub."
Read Article