Our Solutions
Guaranteed savings with Hartree Solutions
Our Solutions
Guaranteed savings with Hartree Solutions
Fully Funded Solutions
Energy Freedom for All
We want to help create a marketplace where UK organisations of all sizes freely control their own energy agenda, increase their revenue, and contribute to a healthy planet – unconstrained by capital expenditure.
We created Hartree Solutions to provide energy saving solutions that allow companies of all sizes to focus their capital on their core business activities, whilst Hartree invests in the solution to improve energy costs and sustainability impact. We believe all businesses need to put the environment at the heart of their energy strategy and Hartree Solutions has the desire, will and expertise to enable this.
Hartree Solutions will make the investment in cutting-edge generation and storage technologies on behalf of your business, uniquely optimising these assets (using our innovative AI system) to reduce your energy costs, lower your carbon emissions and increase your business's long-term competitiveness.
We optimise, so you save, not your energy supplier
Very few energy users have true access to the real-time energy market, with them missing the opportunity to optimise power generation based on real-time market prices with the energy supplier enjoying the cost benefits. Hartree Partners Supply, our fully licensed supply business, becomes your supplier, meaning that we can access and optimise all the real-time market benefits and guarantee long term savings to your benefit. Through our trading team, real-time optimisation, asset knowledge and a fully integrated supply business we can optimise generation suit your needs and deliver to you a saving on every kWh of power you use.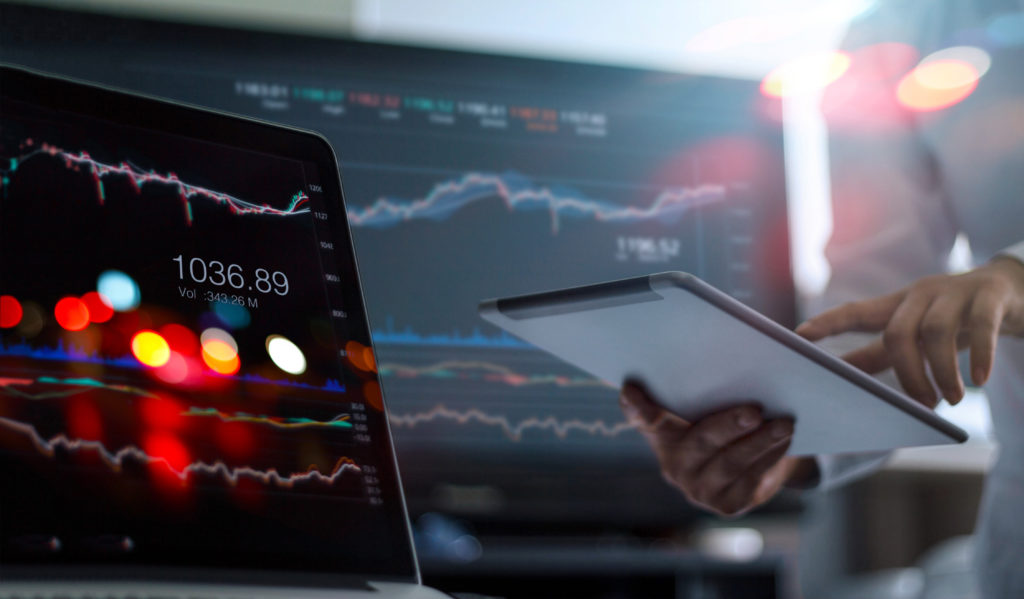 We are a leading global energy trader
Hartree, as specialists in the energy industry for over 20 years, has a deep understanding of all energy technologies as this is core to our business of understanding the market. We use trading and market intelligence to unlock technical opportunities for you and as we are completely independent, we can offer best in class solutions, whoever the manufacturer and whatever that technology may be.
We offer a single cohesive solution
To your energy needs based on three core principles:
Build – we create the right generation asset or combination of assets for your business
Own – we own the asset, which means zero upfront expenditure for you
Operate – our team uses its deep trading experience to maximise the savings produced by the asset and minimise the risks of market volatility. It is this unique approach that enables us to guarantee savings to you over the long term, savings that allow you to remain competitive and transition your business to a lower-carbon future.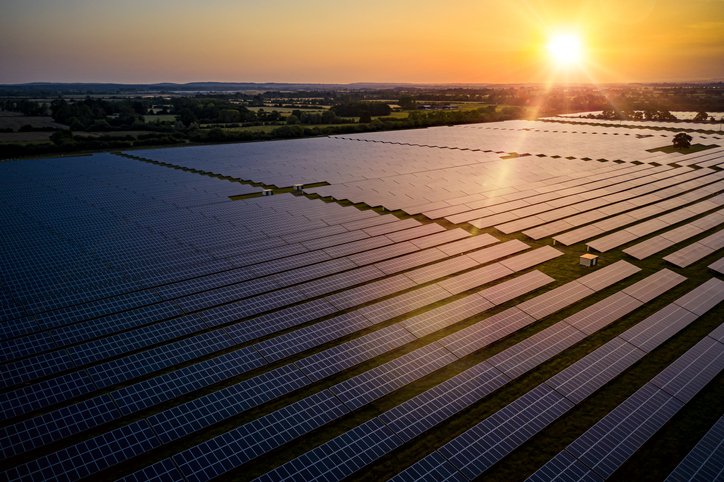 Hartree Solutions believe in
Complete transparency
Each Hartree owned asset has its own trading account dedicated to your business. We give you insights and visibility of your energy data in real-time via our mobile app.
Never-ending innovation
The energy market and related technologies are constantly evolving. Because Hartree Solutions is independent, we are technology agnostic resulting in our being free to use the latest and best technology to help you stay competitive no matter the original equipment manufacturer. We provide you with a solution, not sell you a product.
Ethical decision-making
If something is not ethically sound, we will not do it. Our reputation, your reputation and the environment are paramount to us at Hartree Solutions. We will not compromise on these values.
Profitable partnerships
We strive to create a healthy working relationship with you, as your virtual team. We are not interested in one-sided transactions, but long-term wins together as partners.
Personal Service
Based in our London offices, our account management and customer care team will be available to assist you every step of the way, from a dedicated project manager ensuring the design & construction phases run smoothly to a named customer services advisor who will help you with any needs you may have during the operational phase, all our support teams are just a phone call or email away.
We help power your business in a way that keeps it profitable, competitive and contributes to a carbon neutral world.
Energy market insights and news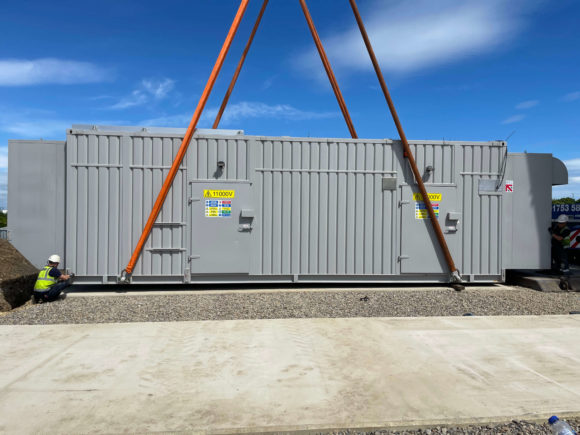 Additional grid capacity arrives at Peterlee
As the energy revolution advances, the UK grid continues to transition towards a more sustainable…
As the energy revolution advances, the UK grid continues to transition towards a more sustainable future. Until the UK is at the point where it can run 100% of the time on 100% renewable energy, it needs some additional support as it moves further and further away from large scale coal-fired plants. During this time of transition, additional resources are needed to support the National Grid to ensure businesses can continue to operate and domestic consumers are not impacted. The need for grid flexibility has increased in importance with so many people working from home during the Covid-19 pandemic.
This week our Peterlee site took delivery of two 2MW units that will be available to support the National Grid. The onsite generation units will provide balancing services and flexibility as the UK grid continues to try and balance the growing renewable assets available. By setting up another site, we ensure we are playing our part in keeping a consistent power supply to the UK. Once fully commissioned this site will be able to provide an additional 4MW of power to the grid when it needs it most.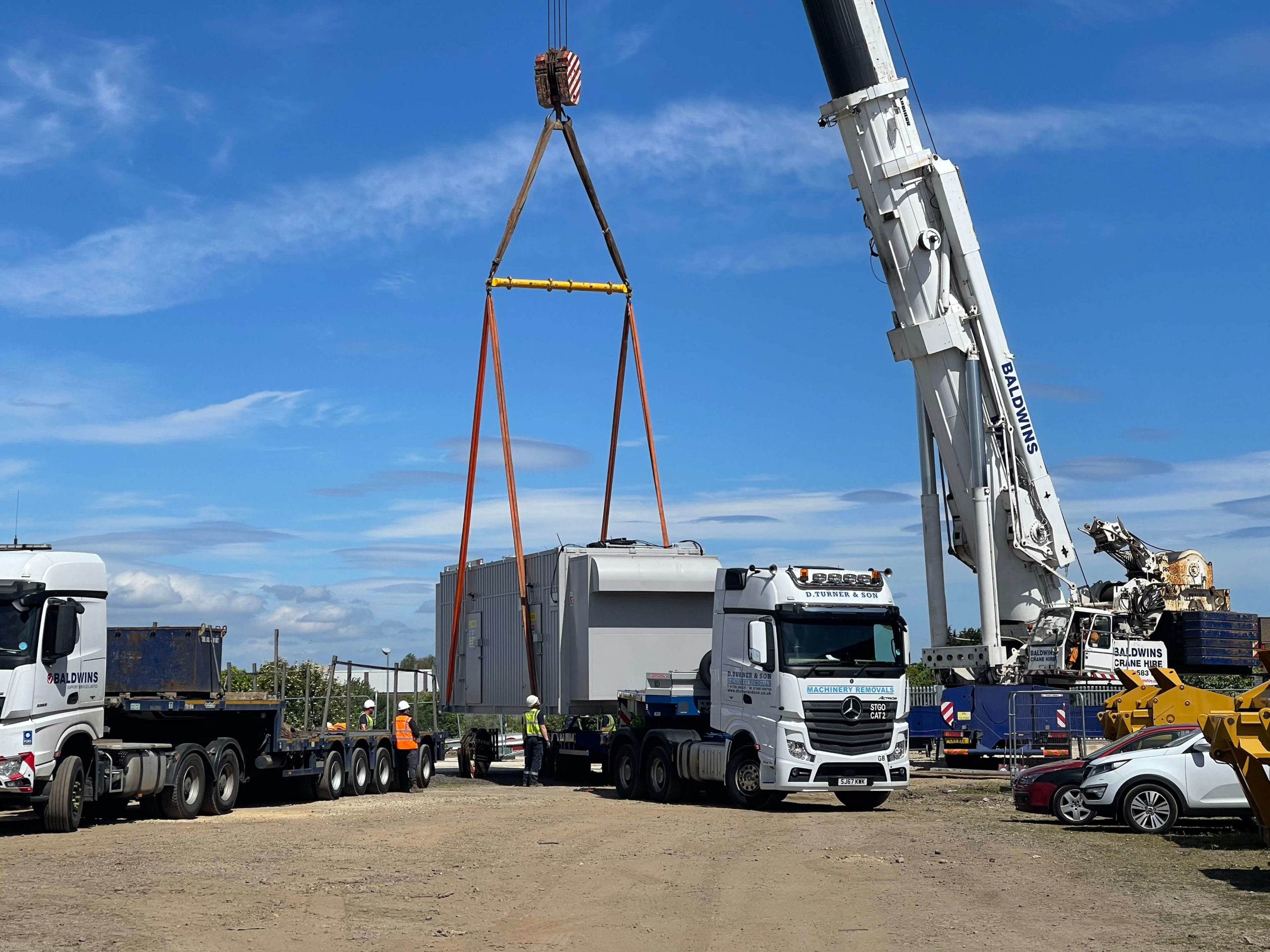 Read Article

Hartree Partners and SYSTEMIQ launch Vertree
Hartree Partners and SYSTEMIQ launch Vertree to accelerate investment in global carbon markets New business…
Hartree Partners and SYSTEMIQ launch Vertree to accelerate investment in global carbon markets
New business founded to drive positive impact as $30bn Voluntary Carbon Market matures

Joint venture combines world-leading sustainability expertise of SYSTEMIQ with trading and risk management experience of Hartree Partners

Vertree will focus on high-integrity nature-based solutions; investing in its own projects; and market-leading insights and due diligence
Wednesday 26 May 2021, London.
Sustainability experts SYSTEMIQ and global energy and commodities firm Hartree Partners today announce the launch of Vertree Partners Limited, trading as Vertree, a joint venture that enables organisations to accelerate and deliver ambitious climate commitments through nature-based solutions.
The launch follows news that corporate carbon-neutral pledges led to a record Voluntary Carbon Market (VCM) transaction volume in 2020, growing 6% year-on-year. According to the Taskforce for Scaling Voluntary Carbon Markets, the global VCM could reach between US $30bn and US $50bn in size by 20301.
Nature-based solutions are a crucial part of Voluntary Carbon Markets, harnessing the power of the planet's natural resources to address the dual climate and biodiversity crises. Done well, nature-based solutions protect and restore vital habitats to increase biodiversity at the same time as reducing atmospheric greenhouse gas emissions by avoiding or removing them.
Land-use change ranks second only to the burning of fossil fuels as the biggest source of emissions that contribute to climate change. But investing in tropical rainforests to sequester and store carbon can have a significant beneficial climate impact; according to the Intergovernmental Panel on Climate Change, ''reducing deforestation and forest degradation rates represents one of the most effective and robust options for climate change mitigation"2.
Ariel Perez, Vertree's Managing Director, said: "It is no longer sufficient to slow the rate of emissions the world produces; we also need to begin removing CO2 that already exists. Although the priority should be to abate emissions wherever possible, the range of technological solutions available today varies greatly, and achieving net zero will require some degree of carbon reductions and removals. Nature-based solutions are among the most scalable and effective ways to reduce emissions, protect and restore biodiversity, and to support the United Nations' Sustainable Development Goals".
However, the current supply of high-integrity nature-based solutions is insufficient to meet the commitments already made by a number of large organisations. McKinsey estimates3 that annual global demand for carbon offsets could reach between 1.5 to 2.0 gigatons of carbon dioxide (GtCO2) by 2030 and between 7 to 13 GtCO2 by 2050. According to their research, "the development of projects would have to ramp up at an unprecedented rate" to meet that demand, with issues such as a lack of financing leading to constrained supply.
"We are committed to catalysing significantly more long-term investment in nature-based solutions", Perez continues, "but this must be done in a way that genuinely addresses global emissions while improving the livelihoods of local communities. Vertree's expertise in carbon markets, along with over a decade of on-the-ground forest and landscape project experience that is embedded in the joint venture, enables us to adopt this long-term perspective."
Vertree will further address concerns around the integrity of carbon offsets with market-leading insights and due diligence of both the projects it supports and the organisations it works with. All Vertree projects are verified and audited by third parties, including the Verified Carbon Standard; Architecture for REDD+ Transactions; Gold Standard; and Climate, Community, and Biodiversity Standard. Vertree will also use the Core Carbon Principles set out by the Taskforce on Scaling Voluntary Carbon Markets, which assess impacts on the climate, biodiversity, and local communities.
Taraneh Azad, SYSTEMIQ's Partner and COO, said: "We created Vertree to provide nature-based solutions that the world can trust, with the highest possible standards of environmental and social integrity. Our ambition is to enable Vertree clients to trace funding all the way back to the forests and local communities that they're investing in, ensuring Vertree projects are both transparent and impactful."
Ahead of the UK's Presidency of COP26 in November, the scaling and operation of Voluntary Carbon Markets has become a focus for policy makers and investors. The Taskforce on Scaling Voluntary Carbon Markets, led by Mark Carney, released its final report in January 2021, and the Voluntary Carbon Markets Integrity Initiative began consulting on guidance in March.
Notes to Editors:
About Vertree
Vertree Partners Limited, trading as Vertree, is a joint venture that combines the world-leading sustainability expertise of SYSTEMIQ and the carbon markets and environmental products experience of Hartree Partners.
Vertree will drive positive impact in the maturing voluntary carbon market by focusing on high integrity nature-based solutions.
By investing in its own projects and using market-leading insights and due diligence, Vertree will enable organisations to accelerate and deliver ambitious and credible climate commitments through nature-based solutions that also have positive impacts on communities and biodiversity.
Website: https://vertree.earth/
Twitter: @VertreeP
LinkedIn: https://www.linkedin.com/company/69693048
Instagram: VertreePartners
About Hartree Partners LP
Hartree Partners is a global merchant commodities firm specialising in energy and its associated industries. It focuses on identifying value in the production, refinement, transportation and consumption of tradable commodities and anticipating opportunities in the supply chain where they may be under or over-valued.
Founded originally in 1997, Hartree has a global reach spanning 12 offices and over 100 traders. The company's rigorous research, analytical approach, and entrepreneurial culture have contributed to its strong track record and growth over that time.
Hartree Partners is owned by the company's managing partners, senior staff, and Oaktree Capital, an alternative investment company with over $113bln of assets under management and a major investor in low carbon and renewable technologies.
https://www.hartreepartners.com/
SYSTEMIQ is a B Corp created in 2016 to drive achievement of the UN Sustainable Development Goals and the Paris Agreement by transforming markets and business models across three areas: land use, materials and energy. Working with partners across sectors, SYSTEMIQ aims to unlock economic opportunities that benefit business, society and the environment. To learn more, visit www.systemiq.earth
Twitter: @SYSTEMIQ_Ltd
Media Contacts
Andrew Enston, Blakeney
+ +44 77493324459
Read Article