The UK's gas buyers could see the wholesale NBP price stay low well into 2021 due to a mild winter and the Covid-19 crisis, Hartree predicts based on data analysis of the energy market. 
In both Europe and Asia, the winter temperatures for 2019 – 2020 were mild, leaving excess gas in the global liquefied natural gas market (LNG). This LNG glut found its way into Europe, displacing European storage withdrawals and leaving end-of-winter European storage at an all-time high.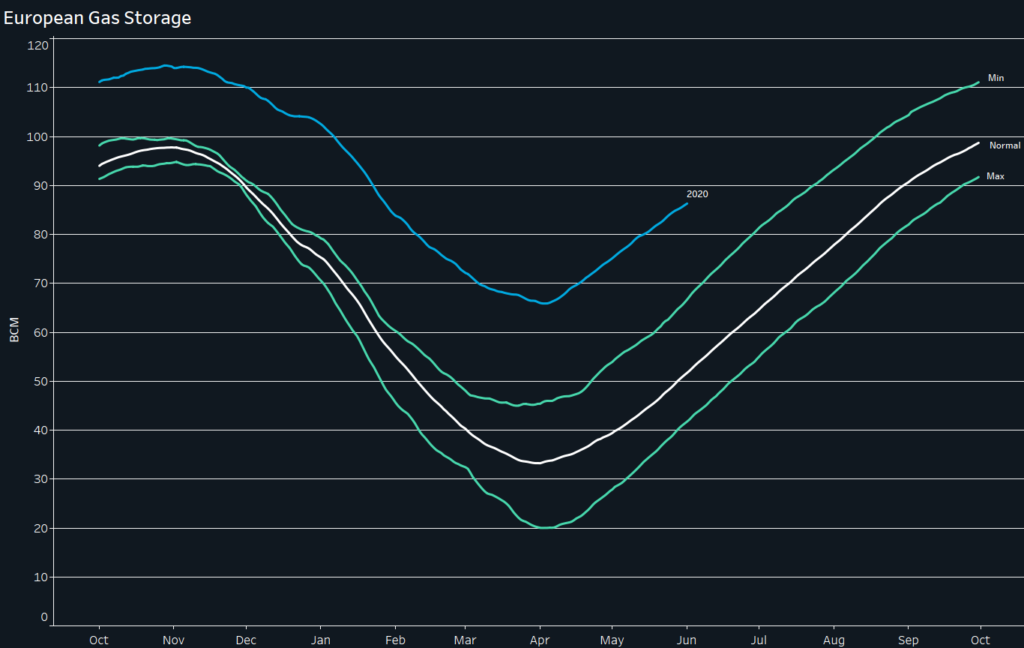 Unsurprisingly, Covid-19 took the natural gas market into unchartered territory, progressively destroying demand in countries in lockdown for at least two months driving prices to new lows.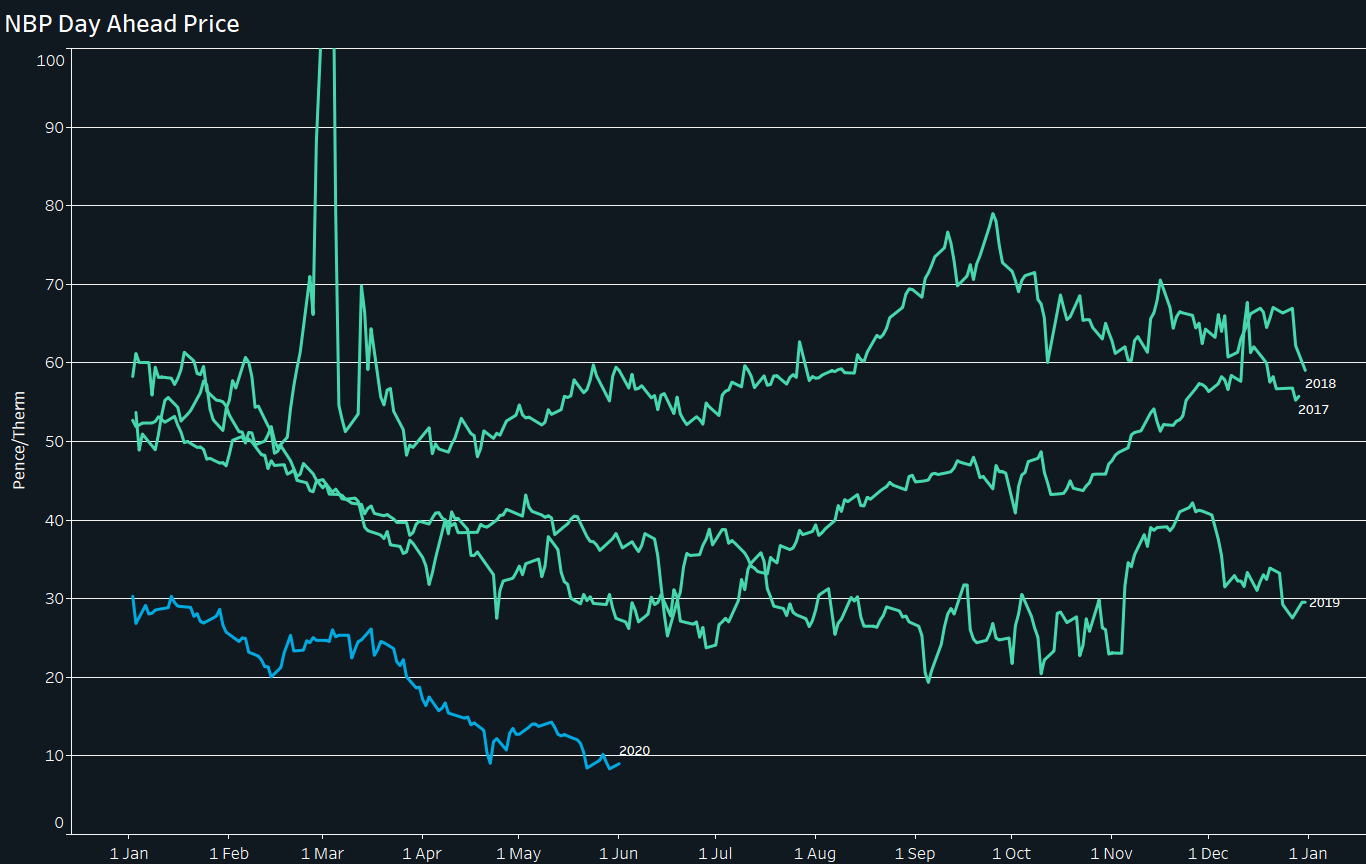 Natural gas prices in Asia
China was first to falter, with demand falling almost 40% from 9.6 bcf/d in January pre- lockdown, to just over 5.9 bcf/d for nearly 8 weeks. This crushed the LNG price in Asia from $5.3/mmbtu in early January, to a low of $1.9 mid-April – additionally pressured by other Asian LNG buyers going through their own Covid-19 crisis.
Changes in European natural gas prices
Ultimately, much of the excess LNG was pushed to Europe, which is both a large demand centre and has large storage capacity. But even Europe has its storage limits and with high stocks coming out of winter, we expect European storage to hit full capacity in August.
LNG producers have responded with cuts in production from major suppliers, the USA, Russia and Norway. France has forecast much reduced nuclear production for the balance of the year, implying more gas-fired power will be needed to fill this gap, but even so, we forecast prices to remain under pressure and continued single-digit NBP prices in Q3.
With European storage expected to be full as we go into winter and producers likely to start producing just as soon as the market can pay their variable costs (thus putting a cap on any market rallies), we don't predict the market cleaning up until well into next year, possibly the winter of 20/21.
In the end, of course, the world will find a demand for cheap natural gas. But for the next twelve months, at least, there should be a lot of competition for UK gas buyers.