On 22nd December we released Part 2 in our series on Carbon in UK Power titled "Is It Time to Prioritise Carbon Over Price?" alongside which we set a challenge to estimate the highest marginal carbon intensity on Christmas day with the winner receiving a donation from Hartree Solutions to their chosen charity.
Because we had two very close estimates, we decided to donate to both these very worthwhile charities.
Tim Walls from Grain LNG was our first winner whose chosen charity was Cancer Research UK. Tim is completing a run to raise funds for his charity, and we are delighted to contribute to those efforts.
Our second winner was Marc Tannous from Silver Leaf Partners. Marc's chosen charity is the London branch of Help for Children, an organisation whose mission is to prevent and treat child abuse. Again, we are delighted to be able to support Marc's charity.
In way of a recap, in the Market Insight article, we discussed why we believe identifying the marginal generation unit is important to further reduce the UK's carbon emissions over the coming decade.
"In the power stack, the lowest cost generation is used first while the last generating unit required to meet demand typically sets the price1. This is known as the marginal unit or price-setting unit. Our analysis in this second article highlights the key role this marginal unit will play in reducing the UK's carbon intensity."
"Any action we take, say via on-site generation, which displaces a marginal unit and reduces emissions from the grid should be the measure against which we consider the impact of that action."
Through Hartree Solutions' in-house modelling, we can extract a marginal balancing unit for each hour2, rather than an annual basis more typical within the industry. We can do this from both a forward-looking perspective and a retrospective view. Below we chart Christmas day showing our modelled average and marginal carbon intensities.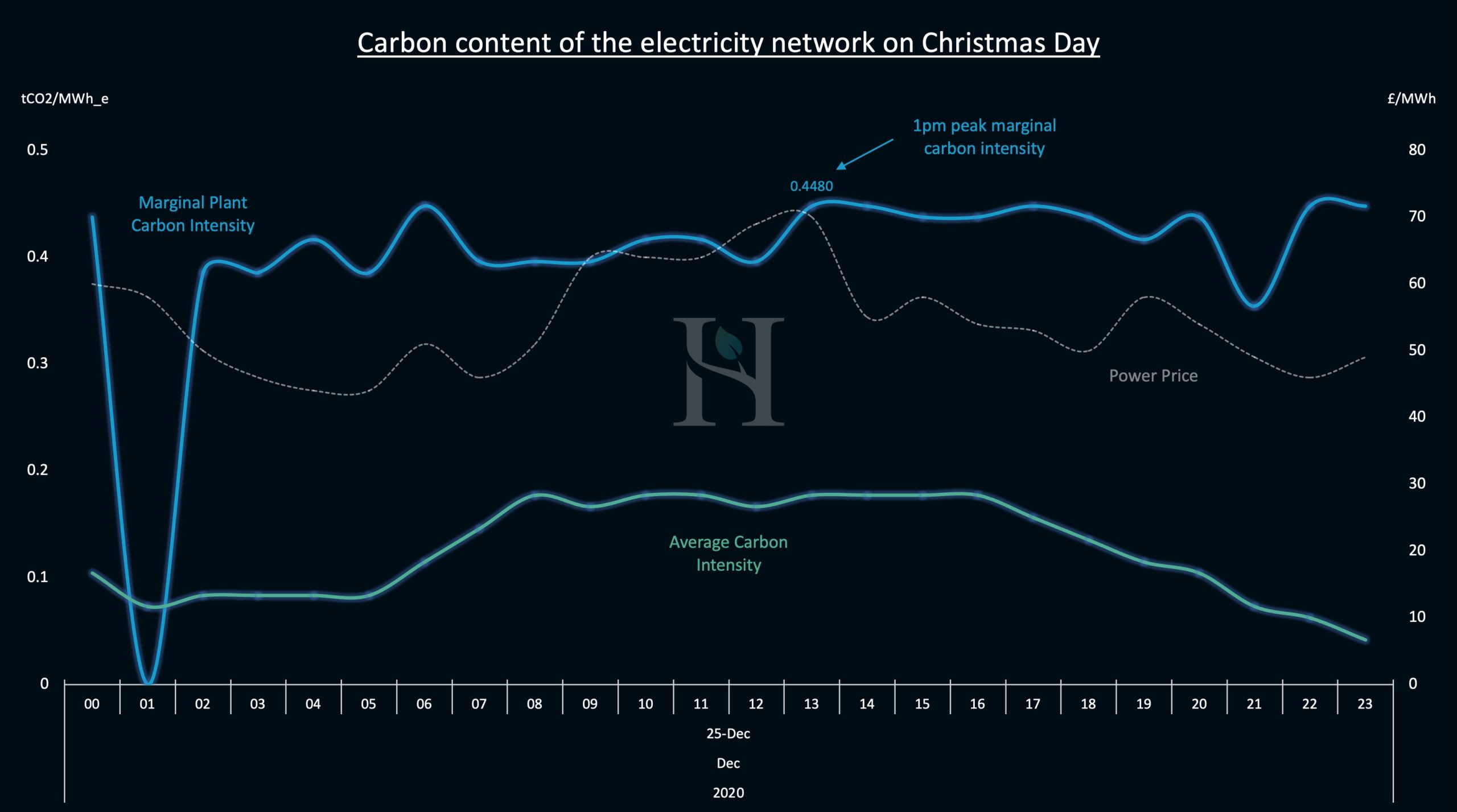 The peak marginal carbon intensity2 was 0.4480 tCO2/MWh_e at 1 pm where UK Power demand also peaked. The average carbon intensity2 for this hour was 0.1771 tCO2/MWh_e.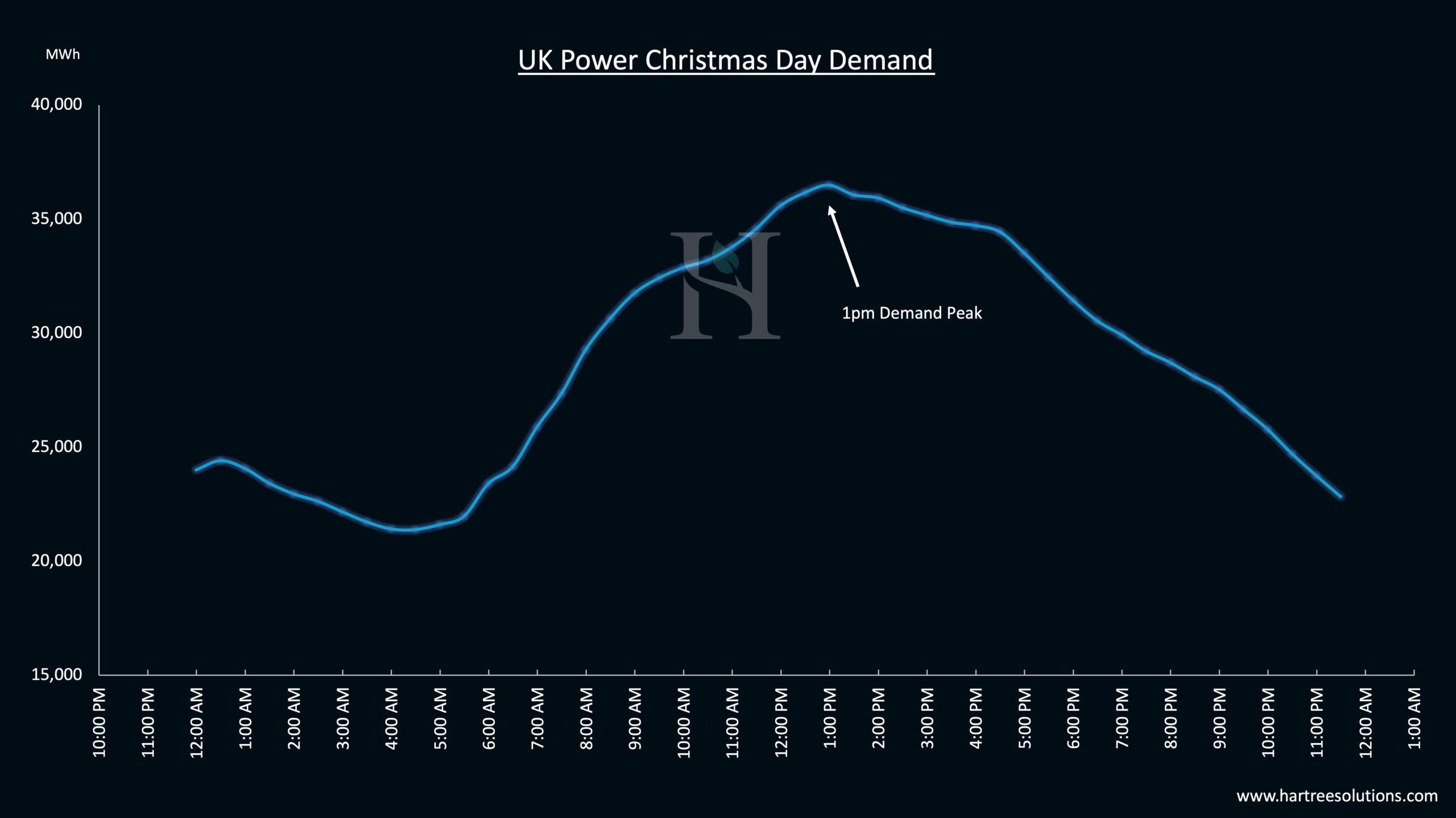 We'd like to thank you all for participating and thus adding to our donations this year. Good luck to Tim with the run and we wish everyone a safe and successful 2021.
Footnotes
1 The unit setting the imbalance price is derived via a complicated calculation as seen in this document by Elexon
2 The marginal price setting unit is our in-house modelled estimate along with the average carbon intensity across all modelled running generation