As July closes, the UK has seen gas prices reach record-breaking levels. The gas market dynamics are constantly changing as different countries adapt their energy strategies to align with changes in demand and policy at national and international levels. The price of gas delivered in July was at a level never seen before and is reflective of the low storage levels of gas across Europe as we approach winter.
Previously the highest UK monthly outturn was in March 2013, where the month closed at 86.4 pence per therm (p/th), with the 2nd highest in December 2005 at 76.3p/th. July 2021 has closed at an unparalleled 90.6p/th, (as demonstrated in Graph 1 below), which will cause long term price increases at both business and domestic levels.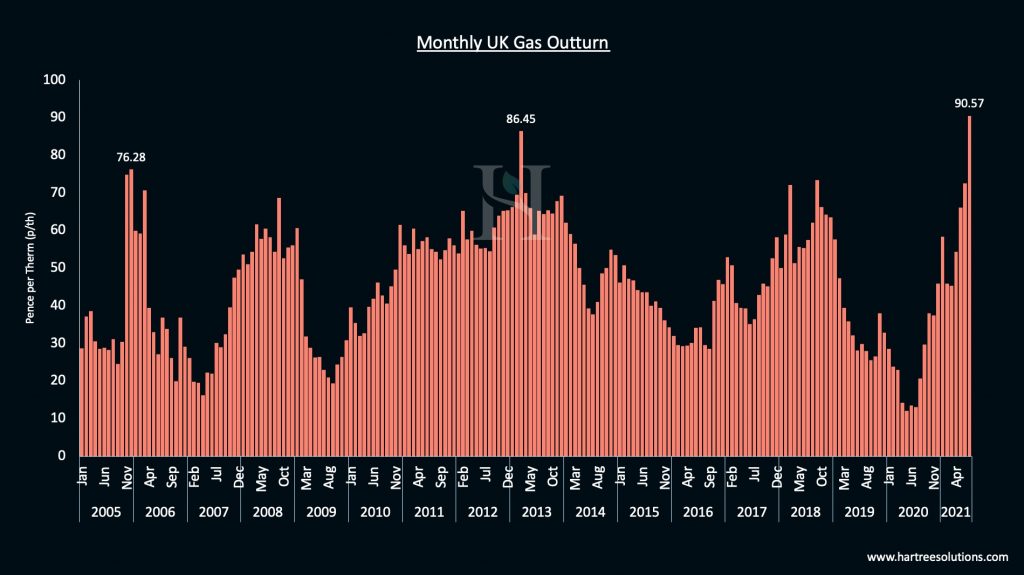 Due to low storage levels, there is a risk that Europe won't have enough gas to meet demand in a cold winter. Europe has lost a significant amount of domestic flexibility with less gas production coming from the North Sea and relies heavily on liquified natural gas (LNG) imports to boost available supply. With LNG demand high globally, Europe must compete with other markets for supply, supporting higher prices.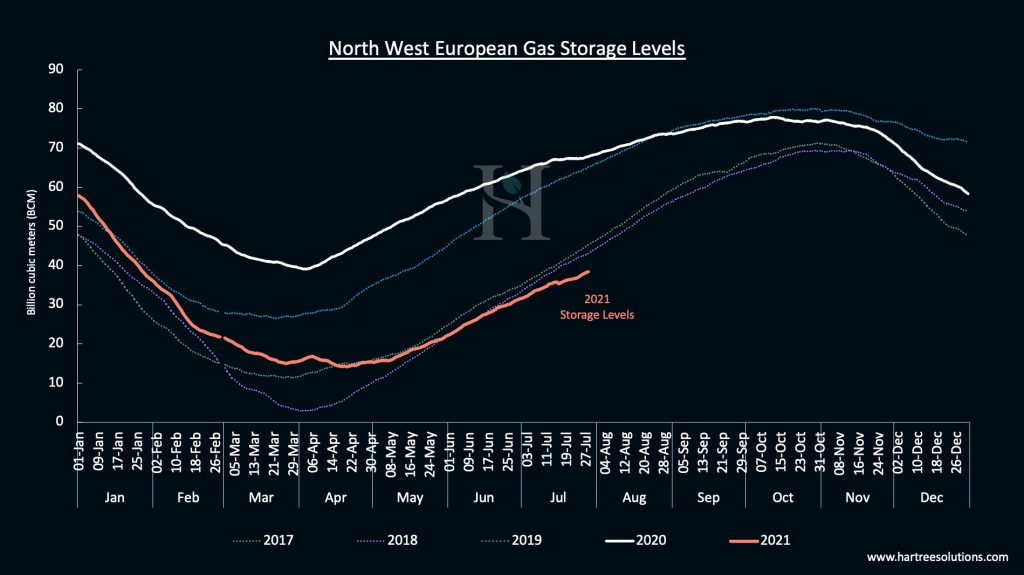 In summer 2020, the market was well stocked with stored gas, as shown in Graph 2 above, so there were not the same shortages causing this year's extreme pricing. However, this year, we have to compete with increasing Asian demand for LNG, causing gas to reach much higher price levels.
The shortage of gas was compounded by a late cold snap in April this year across Europe and a warm Asian summer. With unease around availability and apprehension of another cold winter, high prices indicate a fear there may not be enough gas to go around.
Will the price of gas continue to rise? Until there is a viable solution for the winter gas storage situation, prices are expected to remain high into the future, as demonstrated in Graph 3 below. The tightness could continue into next year if we finish the year with close to empty storage. With Nord Stream 2 nearing completion, there could be some easing of prices for European gas with more availability of gas flowing from Russia into Europe.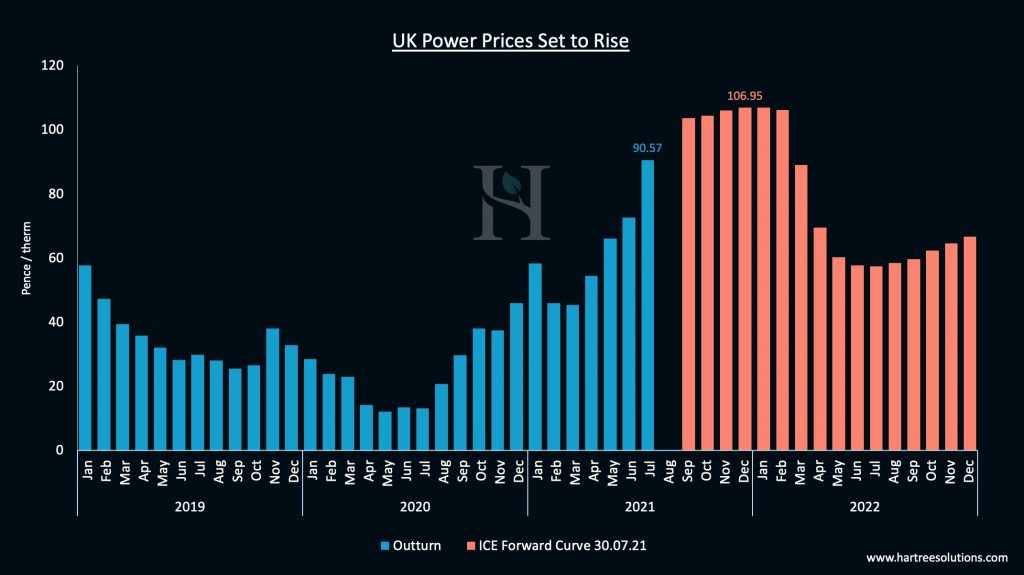 For Businesses, increasing energy costs are never easy to absorb. By looking at energy efficient strategies, optimising energy usage on-site and selecting a supply contract that can flex to the changing dynamics of the energy market, businesses can minimise some of this exposure. Customers' bills are likely to rise upon their next renewal due to these market price rises.