Gas & Power Supply
Save up to 30% more with Hartree Solutions
Gas & Power Supply
Save up to 30% more with Hartree Solutions
Energy Supply
Energy Supply, the only way to fully optimise energy assets
As we optimise your on-site power generation based on real-time market conditions, contracting with Hartree as your gas and power supplier is key in enabling our team to pass through the full value of savings to you.
Choosing Hartree as both your supplier and optimisation partner allows us to supply your power through either on-site generation or the National Grid depending on which supply source is the most financially and/or environmentally beneficial in real-time. When power prices are negative, and the network is paying users to stop generating we enable you to participate and benefit from these payments which are only achievable by a fully licensed Gas & Power Supplier.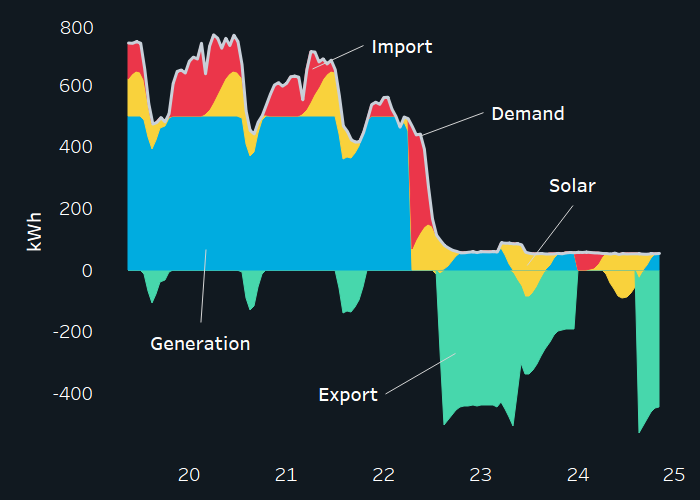 Fully Licenced Gas & Power Supplier
Hartree Partners Supply (UK) Limited is a fully licenced Gas & Power Supplier, offering power supply to businesses that are transitioning to on-site energy generation with Hartree Solutions, through a stand-alone asset optimisation project or as part of a wider property portfolio where on-site generation is planned.
Contact us for details of how Hartree Partners Supply can help you transition to a lower cost, lower-carbon future.
Get in touch